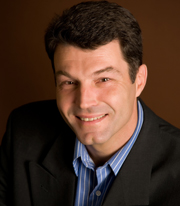 Can S. Çelik, P.E., G.E., Senior Geotechnical Engineer
ccelik@inspectionservices.net
Can's career in geotechnical engineering began with road and airport construction projects in Germany and The Netherlands. After receiving his professional engineering license as a Civil Engineer in 2000, he became ISI's Chief Civil Engineer supervising all special inspection activities as ISI's Responsible Professional Engineer. After receiving his California Geotechnical Engineer license in 2003, his concentration is on geotechnical investigations, design and observation during construction, especially for Title 24 DSA School and OSHPD hospital projects. With his extensive professional background, Can fills a vital role as the technical point of contact on school and hospital projects, where he often represents ISI as the Project Manager and Geotechnical Engineer of Record.
Tobin Gaut, Research and Design/Project Manager
tgaut@inspectionservices.net
With over 18 years of industry experience, including nearly 10 years of field experience, Tobin's expertise in welding and concrete technology gives him an enhanced ability to understand and manage field issues as they arise. Whether he's serving as a Special Inspector or an ISI Field Supervisor, Tobin's excellent communication and supervisory skills enable him to manage several inspectors on multiple day-to-day and long-term projects. In addition to his field work and supervisory duties, Tobin has written numerous Welding Procedure Specifications and Quality Control Plans for ISI's BART and Caltrans projects.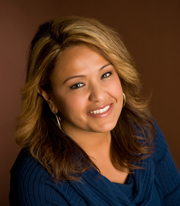 Cindy Solis, Project Manager
csolis@inspectionservices.net
Cindy joined ISI in 2001 and has served as Lead Dispatcher for most of her years with the firm. ISI clients rely heavily on Cindy to help keep their projects on track. Her communication skills, multi-tasking abilities and understanding of inspector qualifications and project needs are crucial to the success of ISI. Cindy also provides project management for small inspection and testing projects.
Antoine Megevand P.E., Project Manager
amegevand@inspectionservices.net
Antoine joined ISI in 2011, and quickly gained expertise in the many facets of our business. He started by applying his technical background in Metallurgy and Non-Destructive Testing to our laboratory, and his curiosity soon led him to broaden his practical knowledge in construction as a special inspector and a licensed civil engineer soon after. On many of ISI's most complex projects, clients have valued his commitment to teamwork and to delivering high-quality structures throughout the Bay Area. Antoine has since brought his experience back to our Berkeley office with him, where he now supervises technical staff, and manages projects of all sizes and scopes for ISI.
Heydar Alakbarov, NDT Level III
halakbarov@inspectionservices.net
Heydar joined ISI in September, 2006, bringing a background in Chemical Engineering in Azerbaijan. Before emigrating to the U.S., Heydar completed a welding certification course and obtained his CSWIP 3.1 Welding Inspector Certificate, and went on to quickly receive his AWS CWI certification in the U.S. One of Heydar's first projects with ISI was the welding inspection of the $1.4 billion new San Francisco/Oakland Bay Bridge Skyway, where he performed visual and magnetic particle inspections of the piles and pile caps. He then moved to the E2T1 Foundation portion of the Bridge, spending at total of 1 1/2 years on these bridge projects. Working for ISI, Heydar performed inspections for different projects (bridges, pipelines and rail) governed by such codes as AWS D1.1, AWS D1.8, AWS D1.6, ASME B31.1, AREMA. This field experience helped him earn ASNT NDT Level III certification for VT, MT, UT.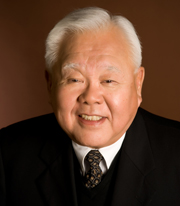 In Memoriam
Philip T. Nishikawa, P.E.
1939-2016
Colleague, mentor and friend.